more FAQs
What are the dimensions of the washer/dryer area?
---
Every unit comes with stackable hookups. Units do not come with washer/dryers. We do rent them for an additional monthly charge of $95 for the set. Many of our tenants choose to buy their own washer/dryers. Dimensions for washer dryer area are as follows:
OAK For Dryer: 33" wide 32" deep, 48" tall For Washer: 33" wide 32" deep, 43" tall
ASPEN/MAGNOLIA 41" wide 31" deep, 84" tall
---
What are the dimensions of the storage unit?
---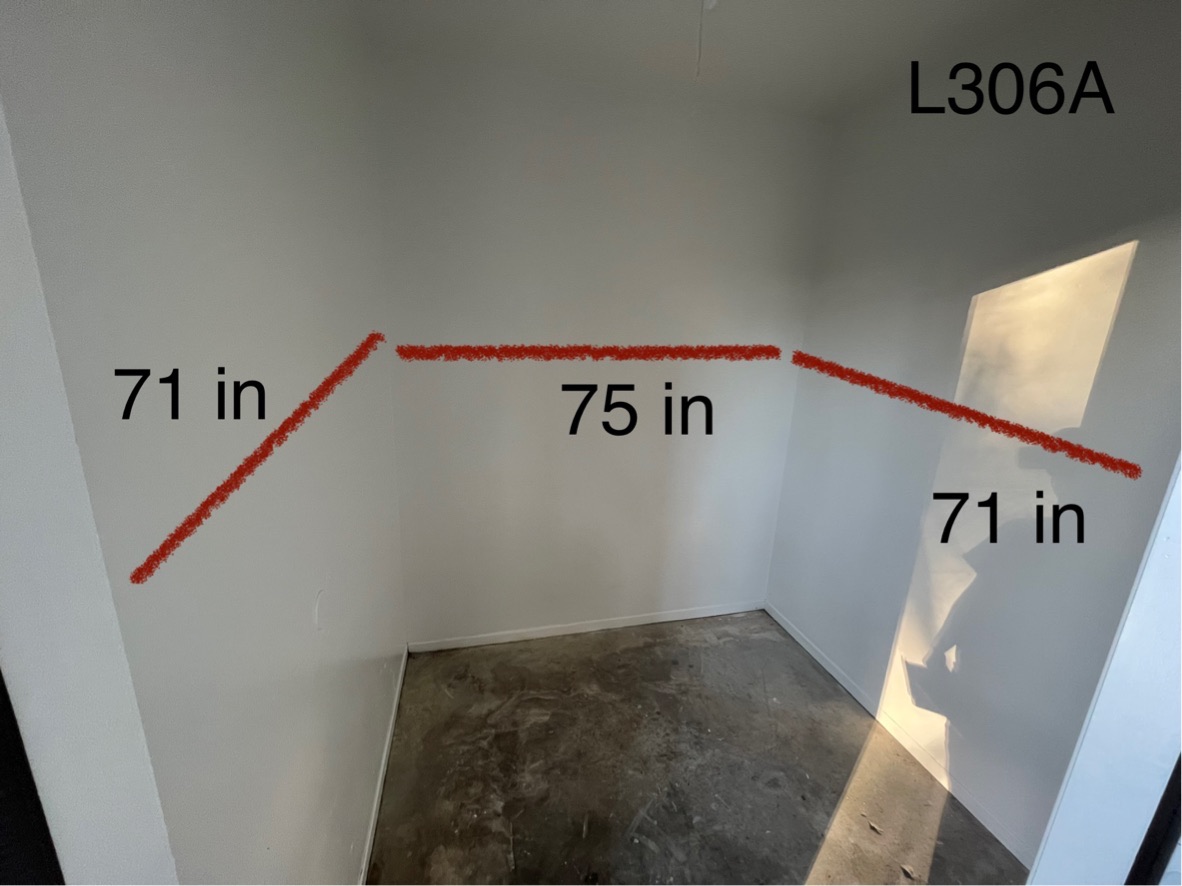 Aspen: Square Shape: 71" deep, 75" wide, 96" tall
Magnolia: Skinny Rectangle shape: 63" deep, 31" wide, 96" tall Oak: Skinny Rectangle shape: 63" deep, 31" wide, 96" tall
---
What is your Early Termination Policy?
---
Submit 60 days Notice If for any reason you have to terminate your lease early you must submit a 60 days notice. Early Termination Fee Prior to vacating the unit you must pay an Early Termination Fee equal to one month's rent.
---
What is your Move Out Policy/ Procedure?
---
You Must Submit a 60 days Move Out Notice If you choose to non-renew at the end of your lease you must give a 60 day move out notice. Move Out Checklist We will send you a move-out check list for you to reference as you pack up, move, and clean. Move Out Day On your move out day you must sign a move out slip and turn in your keys, after which, if you choose, we can schedule a time to do a "move-out walk through". Move-Out Walk Through During your "move-out walk through" we will review in detail if any damages will be deducted from your security deposit. Security Deposit Security deposits refunds will be processed within 30 days of your move-out. A $100 Move-Out Administration Fee will be applied to your deposit. Open Balance We will reach out within 30 days of move-out if you have an outstanding balance.
---
Emergency After Hours Maintenace or Community Concerns
---
If you have an emergency after hours maintenance issue or community concern all you have to do is call our number at 281-376-1800. You will be prompted to leave a voicemail. The moment you do our system will notify mulitple people simultaneously and continuously until you receive a callback. This method ensures the quickest callback possible!
---
---
Application
Do you accept Section 8?
---
Unfortunately we do not accept Section 8, nor any other government vouchers.
---
How much are Application fees and Security Deposit?
---
Application fee is $65 per applicant/occupant over the age of 18 (non-refundable) Administration fee is required to be paid prior to move in and is $199 (non-refundable) Security Deposits Regular Security Deposit: $500 Security Deposit, any floorplan First Time Renter's Security Deposit: Equal to one month's rent. Units with Private Yards: $800 Security Deposit Move Out Administration Fee Upon move-out a $100 Move-Out Administration Fee will be applied to your deposit.
---
Do you work with broken leases/landlord collections?
---
We do not work with unresolved broken leases or landlord collections. You can remedy by resolving balance with previous landlord We encourage you to contact your previous landlord and resolve the broken lease/collection. Once you have a receipt/letter and have resolved your broken lease/collection, you can apply with us!
---
Utilities and Fees
---
Water

: Included in your rent
Trash:

Not included and is $25/mth
Electricity

: Not Included. Please make sure you change electricity to your name before you move-in.
Cable

: Not Included. We have a partnership with COMCAST, all units are cable ready for COMCAST only.
Satellite Dishes: Not Permitted
Pets:

Pet Fee (non-refundable) $300 per pet (limit of 2 pets per unit). Pet Rent: $30 monthly per pet
Optional: Washer/Dryer Rental.

You can rent full-size front loading washer/dryer from us for $95/mth.
---
How long are your contract and renewal terms?
---
First contract: 12 Month Lease. We can offer a 6 Month Lease but that will affect pricing and move-in special would not apply. Renewal Terms: 12 Months, 9 Months, 6 Months, 3 months, Month to Month
---
In which School District are you located?
---
We are located in Klein ISD school district. Please call schools directly to learn more about enrollment requirements
Krahn Elementary: English Speaking Only
Brill Elementary: Bilingual Students
Ulrich Intermediate
Klein Cain High School
---
Are you income restricted?
---
No, not at all. Income requirement: Your net income (after taxes) must be 2.5 times the rent.
---
Do you have 1 bedroom or 3 bedrooms?
---
Unfortunately, we do not have any 1 bedroom nor 3 bedroom units. But we have options for very affordable 2 bedrooms/2 baths!
---
Who mows the lawn in my Private Yard?
---
Residents are responsible for maintaining their yard. You are able to use a lawn care service of your choice!
---
Private Yards Security Deposit
---
If you are applying to an apartment that has a Private Yard you will need to pay a secuirty deposit of $800.
---
What Are Your Application Requirements?
---
There are 4 Main Requirements 1. Employment - consistent employment for the last 6 mths (if you are unemployed your application will be automatically denied) 2. Income - your Net Income must be 2.5x rent amount (if you do not meet income your application will be automatically denied) 3. Credit - No more than 25% current delinquent accounts. We do not go by credit score. 4. Rental History/Home Ownership- Applicant must have at least one year of good verifiable rental history from a property management firm OR one year good homeownership You must meet all four of these requirements to receive any Move-In Special Here are is complete Application Process Explanation
---
Do you offer washer and dryer rental?
---
Yes, per your request, we offer full-sized, front loading, stackable washer & dryer rentals for $95 a month.
---
Do you work with realtors?
---
We do not work with any realtors or locators
---
Do you accept rental history from another country?
---
Yes, if agency can be verified as a real estate/ property management firm and they can fill out the Rental Verification Form and email to our office.
---
Cable & Internet Providers
---
We are a COMCAST community. Our units are pre-wired for COMCAST. No other cable/internet providers are allowed.
---
---
Pets
What is your Pet Policy?
---
Limit two pets per unit The combined weight limit of pets must be 50 lbs. (or less) at maturity. Pet Fee (non-refundable) per pet is $300. Pet rent, per pet, is $30/mth. Dog Interview Every dog must be interviewed by Property Manager. If any loud or aggressive behaviour is displayed the dog will be denied. This applies to ESA animals as well.
---
Is the Pet Fee refundable?
---
No. The Pet fee is only to registered the pet. This fee does not cover any damages to unit possibly cause by the pet. You are responsable for any damages caused by your pet. You must pay a pet fee per pet.
---
What is your ESA pet policy
---
ESA Paperwork If you have an ESA animal please submit paperwork not only for the pet but also paperwork indicating your need for the ESA animal. Dog Interview All dogs (including ESA dogs) must be interviewed and approved by Property Manager. Any animals displaying loud and/or aggressive behaviour will be denied.
---
What does the Pet Fee cover?
---
The pet fee is a one-time fee to register pet. It is non-refundable and is not a security deposit.
---
What are the Pet Fees/ Pet Rent?
---
One Time Pet Fee There is a one-time Pet Fee of $300 to register pet. This pet fee is just for the pet registered, if you were to replace the pet you would have to pay a new pet fee. The pet fee follows the pet. Pet Rent Pet Rent per pet is $30/mth.
---
---